Customer Support Engineer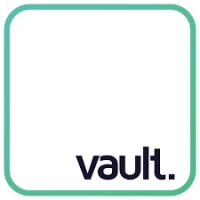 Vault Platform
Customer Service
United Kingdom
Posted on Wednesday, April 19, 2023
Say hello to Vault Platform
Some of the biggest problems people can face in their careers are harassment, discrimination, fraud, and corruption. We're on a mission to change work culture and enable trust and integrity in organizations so they can become the best version of themselves.
Our product is a fast-growing SaaS platform that empowers employees and their organizations to track, report, and resolve misconduct in the workplace. Following our successful Series A funding in 2021, we doubled the size of our team and plan to bring in more talent over the coming months. We have lots of opportunities for new joiners to really make their mark, so now is a great time to come on board!
We're looking for talented, driven, and mission-aligned individuals who share our vision for the workplace of the future and want to join us on our important journey.
We're looking for an ambitious Customer Support Engineer to help us strengthen relationships and delight our customers. You'll work with our brilliant Customer Success and Engineering teams, across our web and mobile applications.
We're looking for someone who loves interacting with customers on a daily basis, helping them solve modest technical challenges. You will have a significant impact on their experience, and will be speaking to employees at some of the world's most progressive and innovative companies such as Airbnb,
Kavak.com
, G2, eToro, OVO Energy, Aura, M&C Saatchi, Gainsight, UNDP and many others.
What you'll do:
Support end users when they encounter an obstacle using our product including triaging, investigating, resolving and communicating with the customer about the issue.
Depending on your technical skills, you would have the opportunity to help resolve technical issues as well. This will sometimes be on your own and sometimes with our Engineering and DevOps teams.
Create SQL queries that help bring key functionality to the CS team's fingertips, which would serve to improve the overall Customer Support experience.
Play an integral role in post-mortems and bug hunting (squish!), share and help implement learnings to ensure we continuously improve.
Help to onboard incredible companies by participating in the customer onboarding experience by configuring new customer instances.
Ensure Vault is a best in class Ethics & Integrity solution for our customers by enabling configuration changes, identifying common themes and feeding these back to the Product team to help us further enhance our platform.
Provide just-in-time training to end users to ensure they can get the most from our software.
Write documentation to help users help themselves. You will write and maintain all the documentation in our Help Center software, with help from the Customer Success and Product Managers.
We'd love to hear from you if:
You're highly skilled in technical customer support. We're looking for at least 1-2 years experience in customer support, working in the SaaS industry. Even better if you have experience with any of the following - APIs, SSO providers, React Native, React JS, Node, or AWS.
You're empathetic to users and can easily put yourself in their shoes. You realize that not everyone has the same skill set and that smart people sometimes make mistakes. You make customers feel empowered after interacting with support because often, our software is new to them and we are best placed to help them learn how to use it.
You obsess over the details. Maybe you have a one emoticon and one exclamation point rule of thumb for every email. Maybe it's only two sentences per paragraph. Either way, you make sure each word and each punctuation mark makes the customer delighted to work with you.
You love solving problems. Every customer is different, many times radically so. You relish being able to meet their specific need, and also solving their problems that may have gone unsaid.
You love to write. Almost everything at Vault is done via written communication (both with customers and between colleagues).
You're persistent. Support at Vault is evolving and we are looking to provide an unrivalled experience for all our customers. You'll get to identify themes in the requests we receive and contribute to figuring out how we mitigate questions before they're asked. You love the opportunity to solve new problems every day and won't give up when you don't know the answer right away.
You love doing things efficiently. At Vault, the work you do will have a disproportionate impact on the business. We believe in systems and processes that let us scale our impact to be larger than ourselves and use Intercom to deliver this exceptional support to our customers.
You believe giving the best support to our customers is important. For that reason, we only consider candidates who want to dedicate at least the next year or two to giving great support to Vault's customers.
Our remote-first working approach means we have teammates all around the world.
Each Vault employee (or Vaultie, as we like to call ourselves) has the option to work from home, at a co-working space in their local area, or a combination of the two.
But we also believe in the magic that happens when people get together, so each Vaultie will join the Hub closest to them, whether that be in Israel, the US or UK. We then bring each of our Hubs together for Hub Week - a week-long event filled with fun, learning, and collaboration - a few times a year.
We also set our team up for success as much as possible, so when you join Vault you'll get:
- £1,000 Learning & Development Budget
- stock options and bonuses
- mental health support through Plumm
- a new laptop and a generous budget for setting up your own workspace
- access to co-working spaces
- pensions/401k with employer match
- enhanced leave entitlements and much more!
We're a group of bold thinkers and doers who believe that talent and ego are in negative correlation. We're passionate about our
values
, we know what greatness looks like and we strive to achieve it every day. Diverse thoughts and experiences are core to how we operate, and we always look to challenge ourselves outside our spheres of comfort.
Vault is an equal opportunity employer. Our social mission means we work hard to lead by example; our platform is for everyone, and so is the company we're building.