Customer Success Manager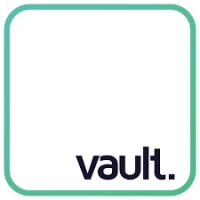 Vault Platform
Administration
United States
Posted on Thursday, July 29, 2021
Say hello to Vault Platform
Some of the biggest problems people can face in their careers are harassment, discrimination, fraud, and corruption. We're on a mission to change work culture and enable trust and integrity in organizations so they can become the best version of themselves.
Our product is a fast-growing SaaS platform that empowers employees and their organizations to track, report, and resolve misconduct in the workplace. Following our successful Series A funding in 2021, we doubled the size of our team and plan to bring in more talent over the coming months. We have lots of opportunities for new joiners to really make their mark, so now is a great time to come on board!
We're looking for talented, driven, and mission-aligned individuals who share our vision for the workplace of the future and want to join us on our important journey.
We are looking for smart, ambitious and motivated individuals to help us expand our mission to deliver an
UNRIVALED
customer experience. It's a privilege to help our customers build trust and create more ethical places of work, and we earn our seat at this table with every customer interaction.
Our growing suite of products serves multiple audiences and you'll get to contribute to how we drive adoption, awareness and advocacy from each audience. Your role is essential in helping us set, drive, and execute on our retention and expansion goals and ultimately bring us closer to our vision of making Vault Platform the default Ethics & Compliance solution for all companies.
What you'll do:
Own and optimize our beloved Onboarding (aka Implementation) program for new customers. You'll work closely with our Customer Support / Technical Account Manager to ensure that Vault delivers value within weeks of contract signature.
Drive adoption and awareness within our current portfolio. You will use product engagement metrics and customer feedback to inform how we expand our awareness program and create and deliver training resources to customers.
Help mature our customer lifecycle map
Become a subject matter expert about Vault Platform. You will know the intricacies of how the product works, be able to share best practices about configurations options, and stay abreast of new products and features
Manage your internal and external stakeholders with finesse. We're big on collaboration and we're moving quite quickly so effective stakeholder management will be a key to your success.
Partner with marketing to establish our customer advocacy program. Our customers love using Vault and you will get to help them tell their stories.
We'd love to hear from you if you have:
A passion for enabling ethical workplaces.
A love for sharing and acquiring knowledge. You'll be doing this with customers as they come on board, as they launch Vault, and as we release new products and features, and; other Vaulties when feeding back what customers are saying and asking for.
A love for data and can use it to influence decision-making.
A growth mindset. Early Vaulties have created a strong foundation here, but there is still a lot we don't do, or don't do optimally… YET!
Collaborative approach with teammates. We're building a culture of peer-to-peer learning, psychological safety, and teamwork. Customer Success Managers contribute actively in team meetings, informally mentor colleagues and proactively share best practices.
Strong time and project management skills. We have a lot to achieve and you will be key to this success.
A desire for professional development. Vaulties are happiest when they are growing, and as an early-stage team, we have lots of room for growing and stretching.
5+ years of Customer Success experience in a B2B SaaS business.
Experience with some of the following:
delivering a blended tech-and-high touch Customer Success model
carrying a $1m+ portfolio
managing customers who are switching from old to new solutions
working across timezones with customers and with your team
delivering upsells and expansions
Our remote-first working approach means we have teammates all around the world.
Each Vault employee (or Vaultie, as we like to call ourselves) has the option to work from home, at a co-working space in their local area, or a combination of the two.
But we also believe in the magic that happens when people get together, so each Vaultie will join the Hub closest to them, whether that be in Israel, the US or UK. We then bring each of our Hubs together for Hub Week - a week-long event filled with fun, learning, and collaboration - a few times a year.
We also set our team up for success as much as possible, so when you join Vault you'll get:
- £1,000 Learning & Development Budget
- stock options and bonuses
- mental health support through Plumm
- a new laptop and a generous budget for setting up your own workspace
- access to co-working spaces
- pensions/401k with employer match
- enhanced leave entitlements and much more!
We're a group of bold thinkers and doers who believe that talent and ego are in negative correlation. We're passionate about our
values
, we know what greatness looks like and we strive to achieve it every day. Diverse thoughts and experiences are core to how we operate, and we always look to challenge ourselves outside our spheres of comfort.
Vault is an equal opportunity employer. Our social mission means we work hard to lead by example; our platform is for everyone, and so is the company we're building.