Senior Process Development Engineer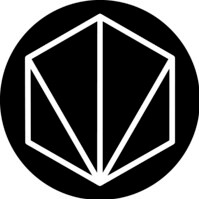 Via Separations
Other Engineering
Watertown, MA, USA
Posted on Wednesday, September 20, 2023
Via Separations is a rapidly growing Boston-area startup dedicated to eliminating CO2 emissions from industrial manufacturing processes. At the intersection of engineering, society, and impact, our team is passionate about making a difference and building the technology and organization to do it. We are a fast-paced, interdisciplinary team backed by leading venture capital firms. Our team has doubled in size in the last year, and we are looking to add talented, mission-driven people to our cohort.
We are passionate about global climate impact, optimistic about scientific progress, and unafraid of hard problems. We believe that our people are our unfair advantage, and drive our mission forward. We embrace the diversity of our team for creative solutions and believe the best ideas come from the intersection of disciplines and perspectives. We want you to join us!
Role Description
As a Senior Process Development Engineer, you will work as a part of a cross-functional team to identify and develop technology innovations for industrial decarbonization. Your work will include design and process improvements to new and existing membrane systems at scales ranging from small test rigs to pilot scale. Reporting to the Director of Product, you will own project scoping, timelines, and deliverables for developing technologies and processes for transfer to Via's commercialization teams. This role has enormous growth potential as headcount increases, systems scale, and the organization continues to build scope and influence.
Responsibilities include:
Define, develop, and optimize industrial pumping, separation, mixing and storage systems. Work closely with Via's R&D, Engineering and Operations teams to innovate unit operations that can effectively scale.
Design, set-up, and execute hands-on experimental and engineering work.
Work with a cross-functional team to identify and implement the most impactful approaches from cost-reduction and performance improvement opportunities for Via's separation systems
Identify and establish relationships with external vendors and suppliers
Define and execute toward aggressive milestones and project deliverables, in line with the organization's overall strategic direction
Analyze process performance, summarize findings, and share report results across the organization
The ideal candidate will have most, if not all, of these qualifications:
Bachelor's or advanced degree in Chemical Engineering or similar
7+ years of engineering experience with BS, or 3+ years with advanced degree
Comfort working in a fast-paced environment and making decisions with incomplete information
Experience aligning and driving team members to achieve project goals
With significant independence, able to execute experiments, perform detailed data analysis and reach actionable conclusions
Experience with statistical data analysis tools (e.g. JMP, MATLAB, R)
Excellent communication and organizational skills; Able to clearly express and critique ideas
Technical knowledge of membranes is a plus
Experience developing and implementing system level performance and cost models a plus
You must be: organized & detail-oriented, adaptable, able to prioritize and balance multiple projects, team-oriented, and love to troubleshoot and think critically.
Some travel (up to 15%) may be required
U.S. Work authorization is required for this role.
We offer:
Competitive compensation package, including equity options
Medical, Dental & Vision Insurance
Disability & Life Insurance
401(k)
12 weeks paid Maternity & Paternity Leave
15 days of annual PTO
15 days paid company holidays
At Via, we value and prioritize diversity of thought, access, and experiences, and are an equal opportunity employer by choice. We consider all qualified applicants equally for employment. We do not discriminate on the basis of race, color, national origin, ancestry, citizenship status, protected veteran status, religion, physical or mental disability, marital status, sex, sexual orientation, gender identity or expression, age, or any other basis protected by law, ordinance, or regulation.