Senior Maintenance Technician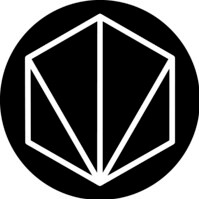 Via Separations
Watertown, MA, USA
Posted on Wednesday, September 20, 2023
Via Separations is a rapidly growing Boston-area startup dedicated to eliminating CO2 emissions from industrial manufacturing processes. At the intersection of engineering, society, and impact, our team is passionate about making a difference and building the technology and organization to do it. We are a fast-paced, interdisciplinary team backed by leading venture capital firms. Our team has doubled in size in the last year, and we are looking to add talented, mission-driven people to our cohort.
We are passionate about global climate impact, optimistic about scientific progress, and unafraid of hard problems. We believe that our people are our unfair advantage, and drive our mission forward. We embrace the diversity of our team for creative solutions and believe the best ideas come from the intersection of disciplines and perspectives. We want you to join us!
Role Description
As a Maintenance Engineer, you will be responsible for overseeing the maintenance and repairs of our internal test machinery and equipment. You will work within the Internal Systems team to implement preventive maintenance programs, troubleshoot issues, and ensure a safe and efficient working environment. Your role will involve implementing new processes aimed at enhancing system reliability and optimizing maintenance plans. This is a very hands-on role with an opportunity to interact with a broad range of equipment and systems.
Responsibilities Include
Perform routine maintenance, inspections, and repairs on machinery, production equipment, and facility systems to minimize downtime and ensure proper functionality.
Develop and execute preventive maintenance schedules and procedures to extend equipment lifespan and prevent breakdowns.
Identify and diagnose equipment malfunctions and faults, and implement corrective actions promptly to maintain operational efficiency.
Manage spare parts inventory and procurement to ensure that critical components are readily available for repairs and replacements.
Maintain accurate records of maintenance activities, including work orders, equipment history, and maintenance logs.
Collaborate with cross-functional teams to identify opportunities for process improvements, equipment upgrades, and cost-saving initiatives.
The ideal candidate will have most, if not all, of these qualifications:
Engineering associate degree with 3+ years of experience in a similar role; HS Diploma or equivalent with 7+ years of experience in a similar role is also acceptable.
Substantial practical experience with mechanical, electrical, plumbing, and heating systems.
Proven experience as a maintenance engineer, process engineer, field engineer, or similar engineering role.
Knowledge of CAD programs.
Must be able to lift 40 lbs.
You must be: organized & detail-oriented, adaptable, able to prioritize and balance multiple projects, team-oriented, and love to troubleshoot and think critically.
U.S. Work authorization is required for this role.
We offer:
Competitive compensation package, including equity options
Medical, Dental & Vision Insurance
Disability & Life Insurance
401(k)
12 weeks paid Maternity & Paternity Leave
15 days of annual PTO
15 days paid company holidays
At Via, we value and prioritize diversity of thought, access, and experiences, and are an equal opportunity employer by choice. We consider all qualified applicants equally for employment. We do not discriminate on the basis of race, color, national origin, ancestry, citizenship status, protected veteran status, religion, physical or mental disability, marital status, sex, sexual orientation, gender identity or expression, age, or any other basis protected by law, ordinance, or regulation.